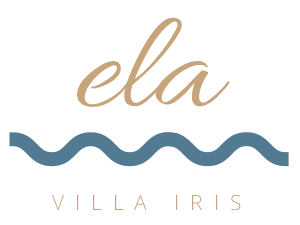 An idyllic "home away from home", this luxurious estate is the perfect retreat for a dream beach holiday, designed by one of the Costa Smeralda's most prestigious architects.
Able to accommodate up to 8 people, this splendid Villa overlooks the unspoiled landscape of the Costa Caddu, the most beautiful coast of San Teodoro from an isolated position, offering the famous beach of Isuledda and many other natural jewels of Sardinia within walking distance.
This architectural jewel is surrounded by a wonderful garden, full of ancient olive trees and natural rocks.
find us on Guerrilla Gardeners
Ela's villas on TV!
We are protagonists of Guerrilla Gardeners !
Find episode 5 on HGTV (channel 56):
June 1, 2022, 12 noon
June 4, 2022, 10 am
June 8, 2022, 11 am
June 30, 2022, 12 noon
... and later on Discovery+
Also online, on the Home & Garden TV website
Episode 5 of season 1:
"We visit two dream gardens overlooking the splendid Sardinian sea"
The Villa is designed to fully enjoy the outdoor spaces and the warm Sardinian climate, in a context of luxury and relaxation:
3 bedrooms and adjoining bathrooms
a bedroom with single service beds,

without bathroom

and with direct access to the garden
a very large panoramic terrace
two kitchens, one of which is outdoors with barbecue
2 dining areas
an infinity pool
a jacuzzi
We offer numerous services on site:
Housekeeping
Babysitting
Chef
Massage therapist
Beautician
Event organization in the Villa
All rooms are non-smoking.
Animals are welcome.