Ela
Sardinia in Villa
Living Sardinia in a Villa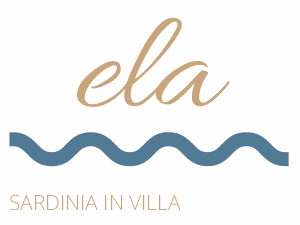 Ela (aka Manuela) wants to offer guests of their villas in Sardinia is an exclusive and luxury experience.
There are three properties in Sardinia, located between the north and south of the Sardinian east coast.
Villa Orchestra is the most ambitious project, but the other villas are equally luxurious and elite, all with splendid sea views, with immediate access to dream beaches, all with swimming pools and numerous amenities and facilities that pamper the Guest to give a holiday dedicated to luxury and well-being.
find us on Guerrilla Gardeners
Ela's villas on TV!
We are protagonists of Guerrilla Gardeners !
Find episode 5 on HGTV (channel 56):
June 1, 2022, 12 noon
June 4, 2022, 10 am
June 8, 2022, 11 am
June 30, 2022, 12 noon
... and later on Discovery+
Also online, on the Home & Garden TV website
Episode 5 of season 1:
"We visit two dream gardens overlooking the splendid Sardinian sea"
Villa Orchestra sul Mare
Villa Iris
Villa Salina
We operate in full compliance with the internal safety protocol required by law and we continue to follow the highest standards of hygiene by committing ourselves to implement all the necessary measures to allow you, dear guests, safe and peaceful holidays.